BECOME A MEMBER
MEMBER BENEFITS:
When you join the NRG collective of creatives and original thinkers, you are part of a bigger thing!
ONCE A MONTH- FREE GLASS BLOWING DAY  – MEMBERS ONLY EVENTS!

We draw names that night who ever get drawn,  gets to create a piece!
We assist each other!
Helps if you cant afford studio time but want to stay in the game!
Helps build connections and community! Helps you to find assistance.
Access the the studio and tools
On the list of assistance for Artists
FREE SHIRT (2019-20 COLOUR: TEAL) and swag (stickers)
Cost $105/per person/year, Due Sept 1st or $130/per person/year after SEPT 1st.
Opportunity to show and participate at events
Feed off the community, create and interact together!
All the NRG stickers you could want!
REQUIREMENTS:
LOVE OF GLASS
Pay fee, Join the group, get the email and come out to build this wonderful community we have!!
UPCOMING EVENTS:
September Sunday 29th 4-10pm
October TBA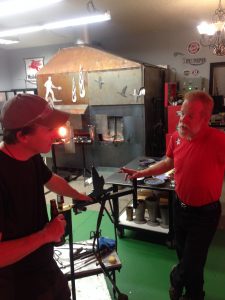 2019-20 MEMBERS:
Norman Faulkner (Honorary Member)
Cory Porterfield
Brian Hamilton
Shawn Ayerst
Rick Wilton
Diane McNiver
Donna Dupuis
Tom Aves
Trevor and Vickie Jacobs